design & architectuur implementering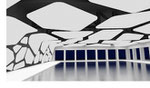 Voor ontwerpers en architecten vertalen we ideëen , visies & conceptschetsen naar een productieklaar dossier. Hiermee slaan we de brug tussen het artistieke en het uitvoerende.
Steeds met respect voor het idee dat op tafel ligt denken we mee en geven advies over materiaalkeuze en productietechnieken. We bedenken hoe ruimtelijke elementen met een complexe vormgeving of functionaliteit zo eenvoudig mogelijk kunnen gerealiseerd worden. Door tijdens de opmaak van het productiedossier al nauw samen te werken met de uitvoerende aannemers kunnen dingen die eerst onmogelijk lijken uiteindelijk vaak toch gerealiseerd worden. 
visuele marketingtools
productontwikkeling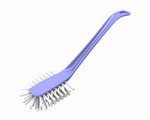 Wij bieden U een full service voor alle stappen in de totstandkoming van een nieuw product. Van het eerste origineel idee tot de realisatie van een prototype. Door een goede mix van creativiteit en technische know-how komen we tot een oplossing die Uw bedrijf een voorsprong geeft op de markt.
R & D ondersteuning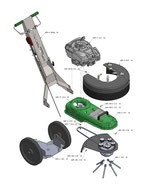 Voor toeleveringsbedrijven bieden wij ondersteuning bij opmaak van tekeningen. Dit gaat van 3D tekeningen om een vormmatrijs mee aan te maken tot 2D tekeningen voor plaatwerk of lassamenstellingen. Voor bedrijven die af en toe nood hebben aan engineering-diensten, maar voor wie het niet opportuun is om een eigen engineering-dienst in huis te hebben bieden wij de oplossing.
IDEA2SHAPE PRODUCT DEVELOPMENT 3D COMPLEX SURFACE MODELLING RESEARCH & DEVELOPMENT SUPPORT MATERIAL & PRODUCTION PROCESSES RESEARCH DESIGN FOR ASSEMBLY 2D DRAFTING SHEETMETAL DESIGN WELDED ASSEMBLY DESIGN IMPLEMENTATION OF WILD IDEAS GRAPHIC DESIGN CONCEPT DEVELOPMENT MECHANICAL SYSTEMS DESIGN 3D VISUALISATION PACKAGING DESIGN 
Copyright IMOCS bvba 2013